m o o c h i people
after almost 15 years in the business, you might say that ashley & co is a new zealand household staple. with scents and products designed to elevate your everyday living, ashley & co has become one of our moochi favourites and our design pod is filled with their smelly goodness
we had the pleasure of chatting with the powerhouse behind all things ashley & co, jackie ashley, about her time in lockdown with a family of five, her journey to building such a successful brand, and of course her favourite moochi winter essentials
1 / tell us a bit about that journey with ashley & co and how it came to be?  
i find it hard to believe, but we turn 15 years old this september. what started as a business based out of a spare bedroom has come a fair way. at the time, ben and i had just got married, bought our first home and had not yet started our family. i loved everything about design, but felt stuck in a profession, minus the passion. .. if i was ever going to give it a go, now was the time. the first product, our home perfume, was a fairly new concept which i loved, and nothing like it was available in new zealand. the challenge, and love for creating, were what fuelled the start of the ashley & co journey.  
2 / what are your top three ashley & co products you think our moochi muses would love?
waxed perfume – always important to take time out of a busy day to enjoy the simple things, like lighting a candle in your favourite scent.  
ritual products washup gone green, followed by sootherup gone green. especially important when everyone is washing their hands so frequently these days.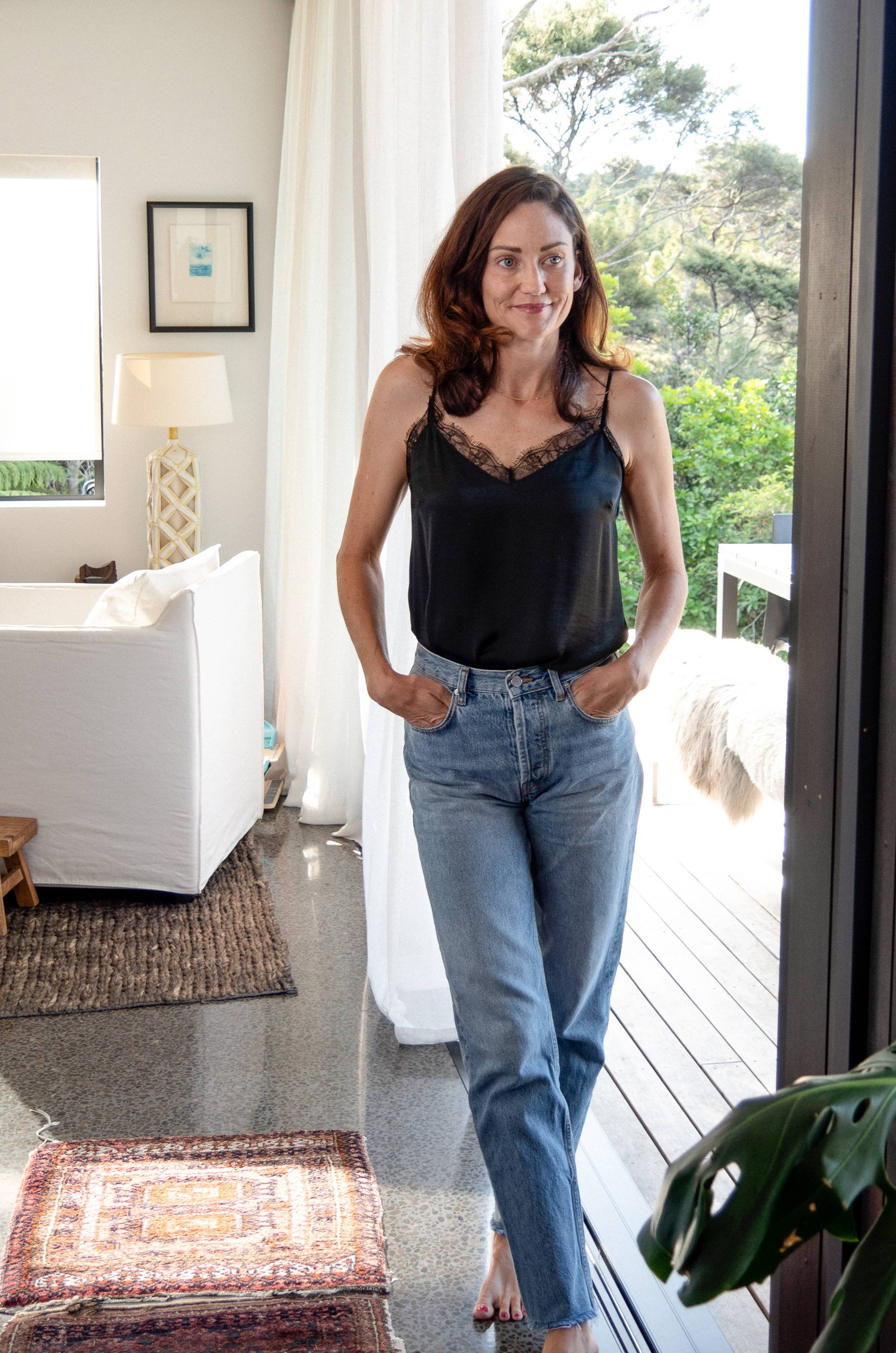 3 / what does moochi represent for you and why have you chosen to partner with us?  
i feel moochi and ashley & co have really similar core values. both started by new zealand women with a passion. moochi to me represents a brand that has created a very loyal following here in new zealand, and even though collections and styles have changed and evolved, it is really evident that moochi has stuck with its core design fundamentals, just as we have with our formulations - while our aesthetic may have changed, the products and what's on the inside have not. these similar ideals make moochi a great brand partner.  
4 / have you been keeping busy whilst at home in your bubble?  
yes very! probably, busier than i thought i would be. i imagined decluttering and clearing out the cupboards, but haven't had time for that. maybe by week 4? we have quite a big gap of 7 years, between our second & third child (walt is only 2), so there is never a dull moment.  
28 days straight of breakfast, lunch and dinners – it's a bit like an open buffet. i say that laughing, as to tell the truth it's been lovely having all the family time, with nowhere to rush to. dinners all together, family movies, and a lot of bike riding! our dog, richie, has never been so fit.  
5 / if you were stuck on a deserted island what 3 things would you take with you?  
no technology i presume? definitely some reading material, lots of nuts and matches/a lighter. hopefully that will see me through.  
6 / what are your 3 most favourite moochi pieces?  
i am definitely a jean type of girl, paired with simple cami  
7 / what are your 3 favourite moochi winter essentials?  
love the series pant worn high waisted