welcome to the ultimate moochi fabric care guide.
treat me with care and i will be yours forever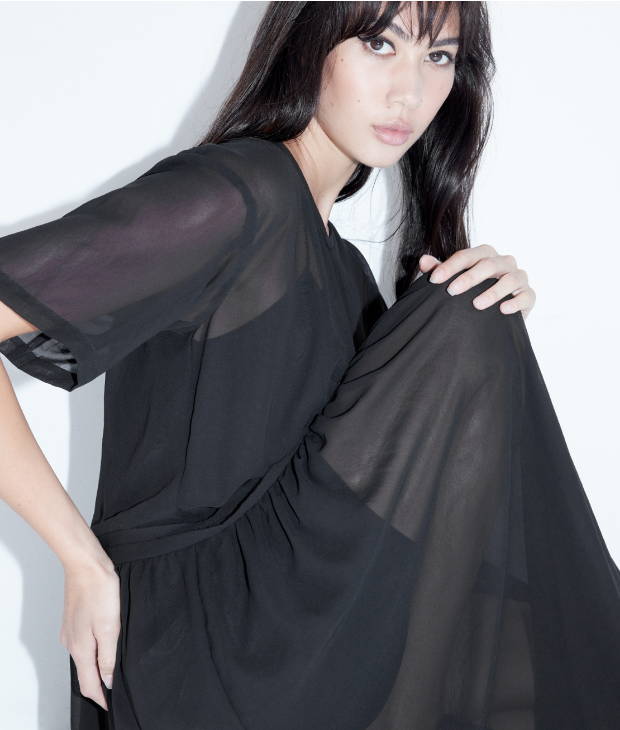 chiffon
i am the easiest garment to care for – that's why they call me a faithful. pop me in a wash bag and wash on a cold delicate cycle. if I'm white and you want me to stay this way, never mix me with other colours. Once i'm washed, hang me on a smooth hanger and let me air dry
+ always air dry over using a dryer or heated towel rail    as i can develop static electricity
+ keep nails smooth and jewellery away from me to avoid snagging my fabric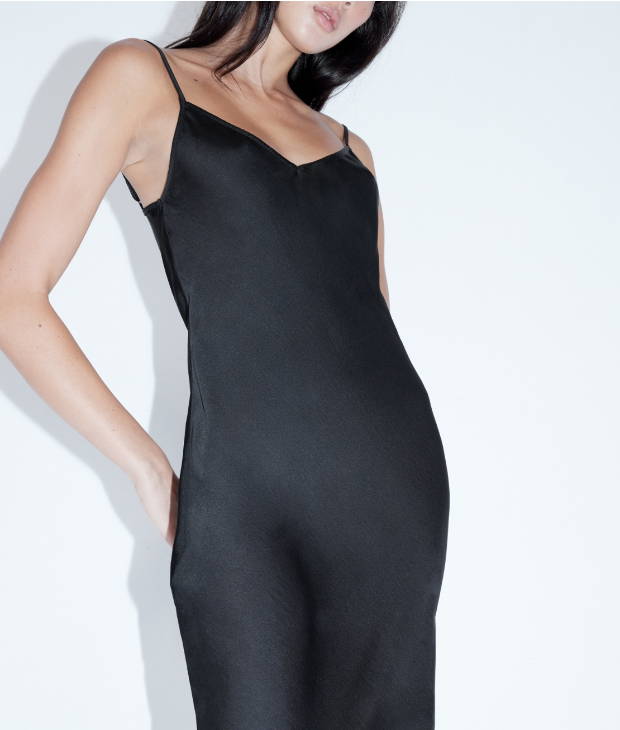 satin
please wash me inside out in a garment bag on a cold delicate cycle and hang me to dry by the hanger tape you'll find just inside my waistline. to iron safely and to avoid snagging, i prefer to be pressed inside out on a cool heat. push my angled seams all one way, either up or down for a nice smooth feature line
+ keep me away from sharp objects that could catch and cause snagging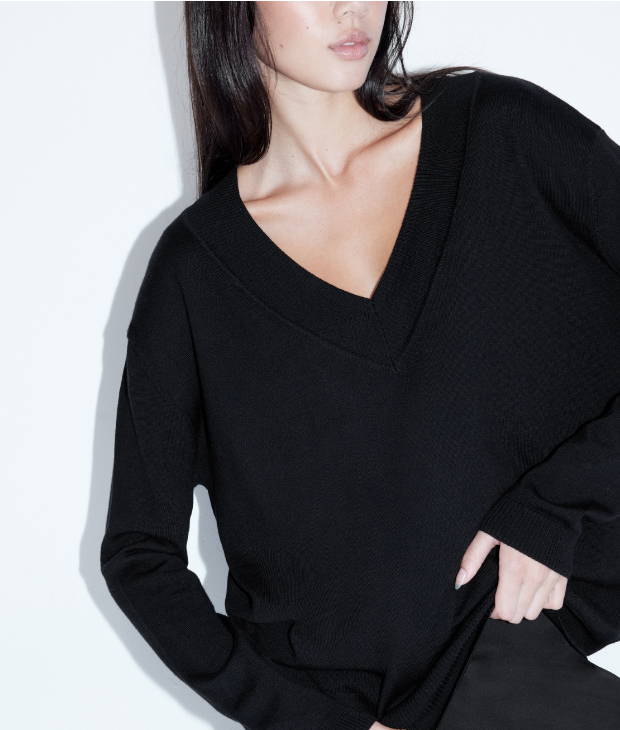 merino and knitwear
hand wash me with cool water and a delicate wool detergent to get the longest life out of me. most importantly, do not put me near any heat, do not tumble dry and keep me off heated towel rails, or else i might shrink due to my natural fibres
+ invest in an electric de-piller, as even high-quality merino can pill due to the natural fibre structure
+ you don't need to wash me too regularly as my fibres contain lanolin, which protects against odour-causing bacteria if i am cared for properly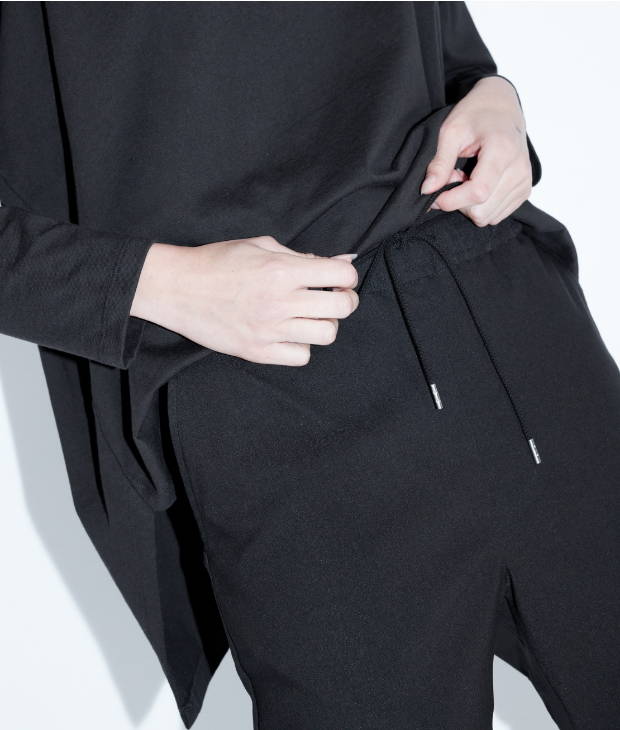 heavy twill
only wash me with the same colour items, but never towels or sheets. keep me with your more delicate items so i don't get roughed up in the machine. use cool water, as hot water can encourage my fibres to break and in turn break my stretch. air dry me using my moochi hanger tape, sewn just inside my waistband on each side.
+ if you need to iron me, use a cool iron and turn me inside out. if i'm getting shiny this means the iron is too hot
+ where possible, revitalise me without water and ironing by turning me inside out and hanging me in fresh air and sunlight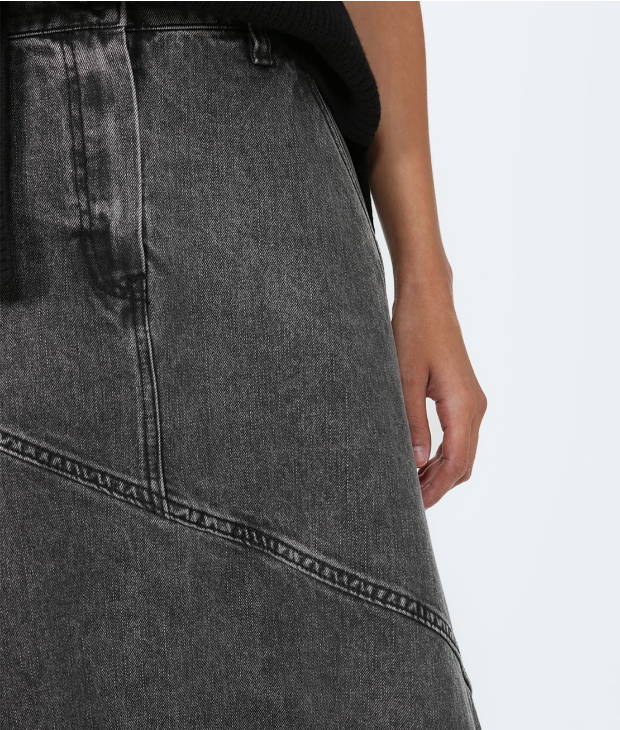 denim
i am pretty easy to look after, in fact i recommend washing me rarely. if i do need a freshen up, turn me inside out and pop me in a delicate cycle with gentle detergent. line dry me outside, avoiding the dryer as this can cause shrinkage
+ place me in a bag and pop me in the freezer overnight to refresh me between washes, it works!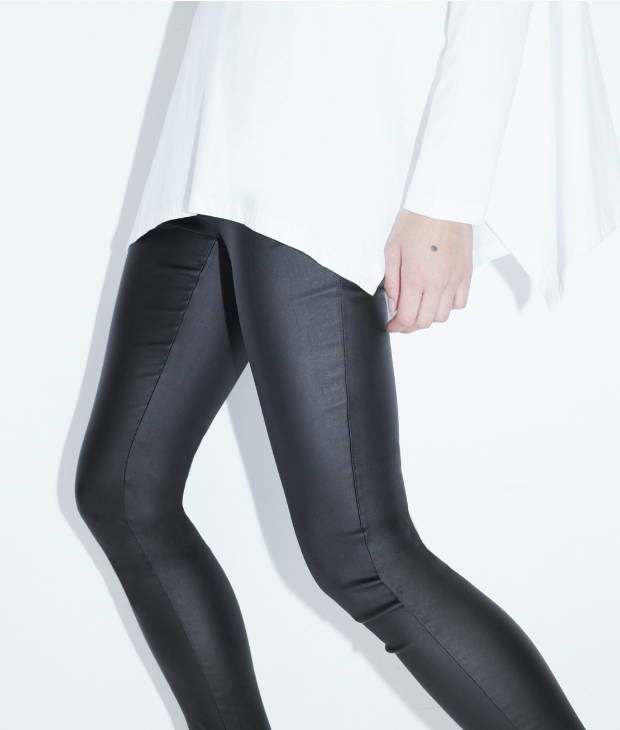 coated fabrications
i have a special coating on the outside of my fabric. to keep me looking new, minimal washing is encouraged. if i need a clean please hand wash me gently. keep the water cool and lay me flat in the shade to dry. you could also hang me to dry using the hanger tape sewn inside my waistband. do not iron or tumble dry me as heat can cause my coating to come away
+ spot clean me with a damp cloth between washes
+ place me in bag and pop me in the freezer overnight to refresh me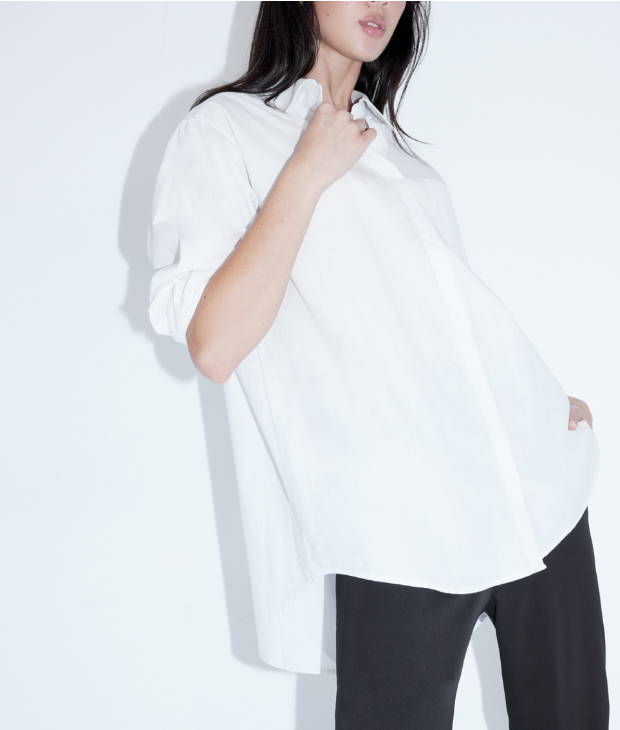 cotton
you can machine wash me but with like-colours only please, whites will go grey if mixed with other shades. once washed, hang me to air dry and then iron me with a medium to hot iron. you can then fold me and pop me in a drawer, but i would prefer to be hung on a smooth hanger so i don't get folding creases before you wear me
+ use a black concentrated detergent to keep your black cotton looking sharp
blazers and structured silhouettes
always hang me up after wearing rather than slinging me over a chair arm, this keeps all my linings right where they should be. never wash me yourself, always choose a trusted dry cleaner that you know will take care of me. if i need a light iron, use a smooth, clean towel as a layer between the iron and me to prevent any marking. hang me up or pop me on straight after
+ to keep my cloth looking sharp, brush me down with a lint brush to remove any stray dust, hair and fibres
+ if you lose one of my buttons, no problem as there should be a spare in a tiny bag behind the moochi swing tags. if not, just email us at online@moochi.co.nz and we will get one out to you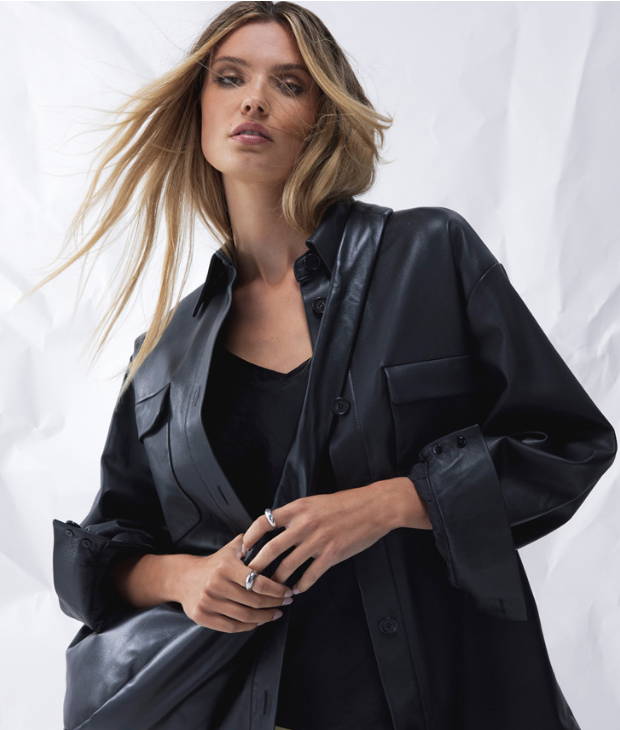 leather
as soon as you've brought me home, invest in a good leather conditioner and leather protector. the trick is to condition and protect me at the start of every season
+ if i am your luxe leather clothing, don't leave me on the ground or that bedroom chair! i need to be hung up or softly folded to hold my construction for years to come
+ if i am your luxe leather bag, don't leave me on the ground as my buttery soft surface can scratch
+ if you are using me only occasionally, keep me stored in a dust bag in a cool and dry environment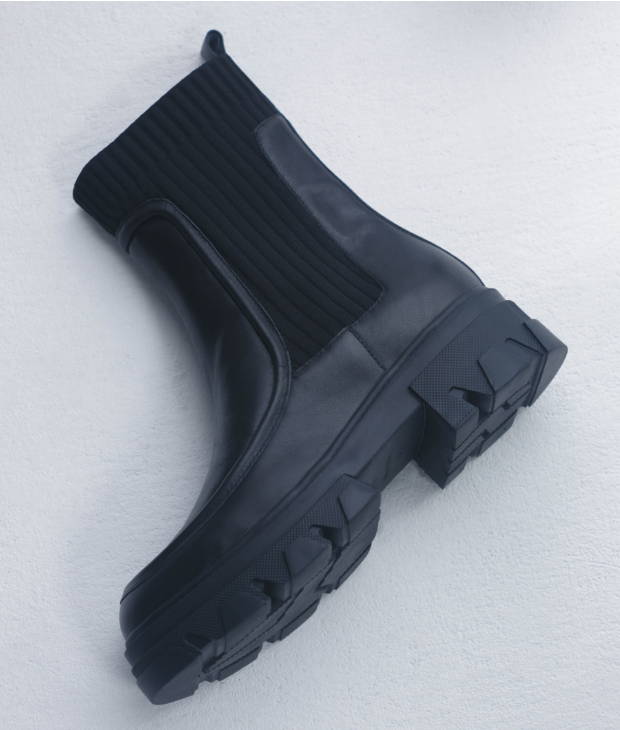 shoes
if my leather is white, wipe me with a damp cloth frequently. to keep my elastic fresh and bright, moochi royal's carina swears by sard soap and a little bit of water applied with a toothbrush
+ use a mild soap
+ pop in a dust bag between wears to avoid any extra scuffing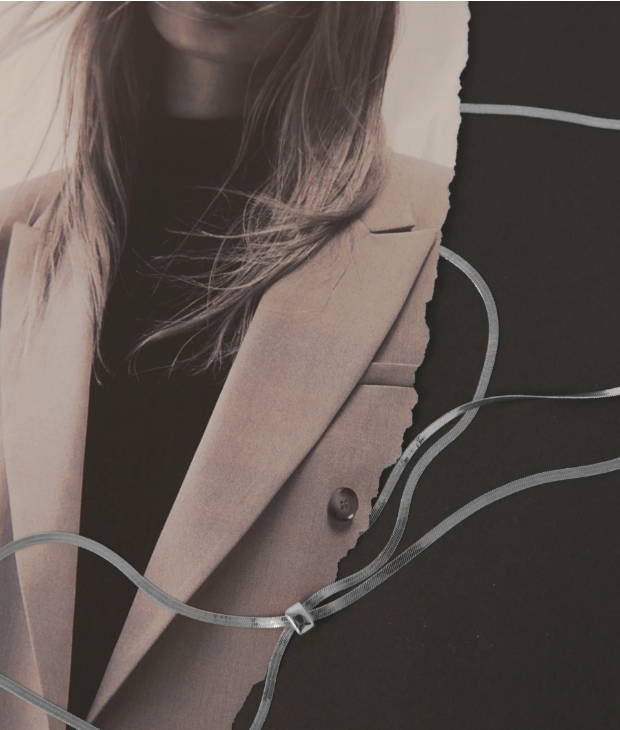 jewellery
keep me away from excessively chlorinated, salty, light, humid or acidic products/environments as these can cause me to oxidise. examples include spas, pools, body lotion and perfumes
+ don't display your silver jewellery in a window that gets a lot of sun/heat
+ if your silver moochi jewellery does oxidise, invest in a polishing cloth or take it to your nearest moochi store for a quick clean