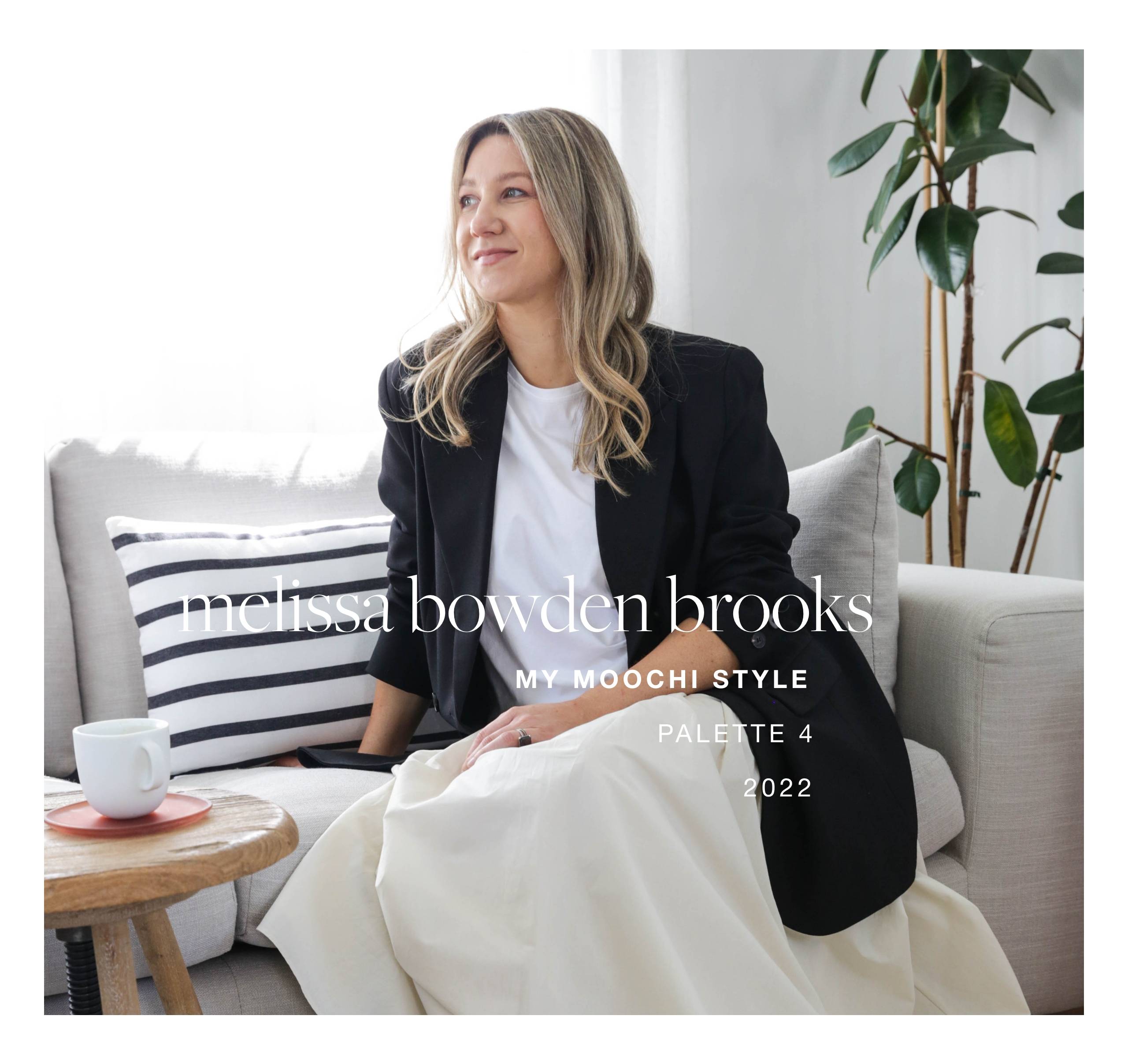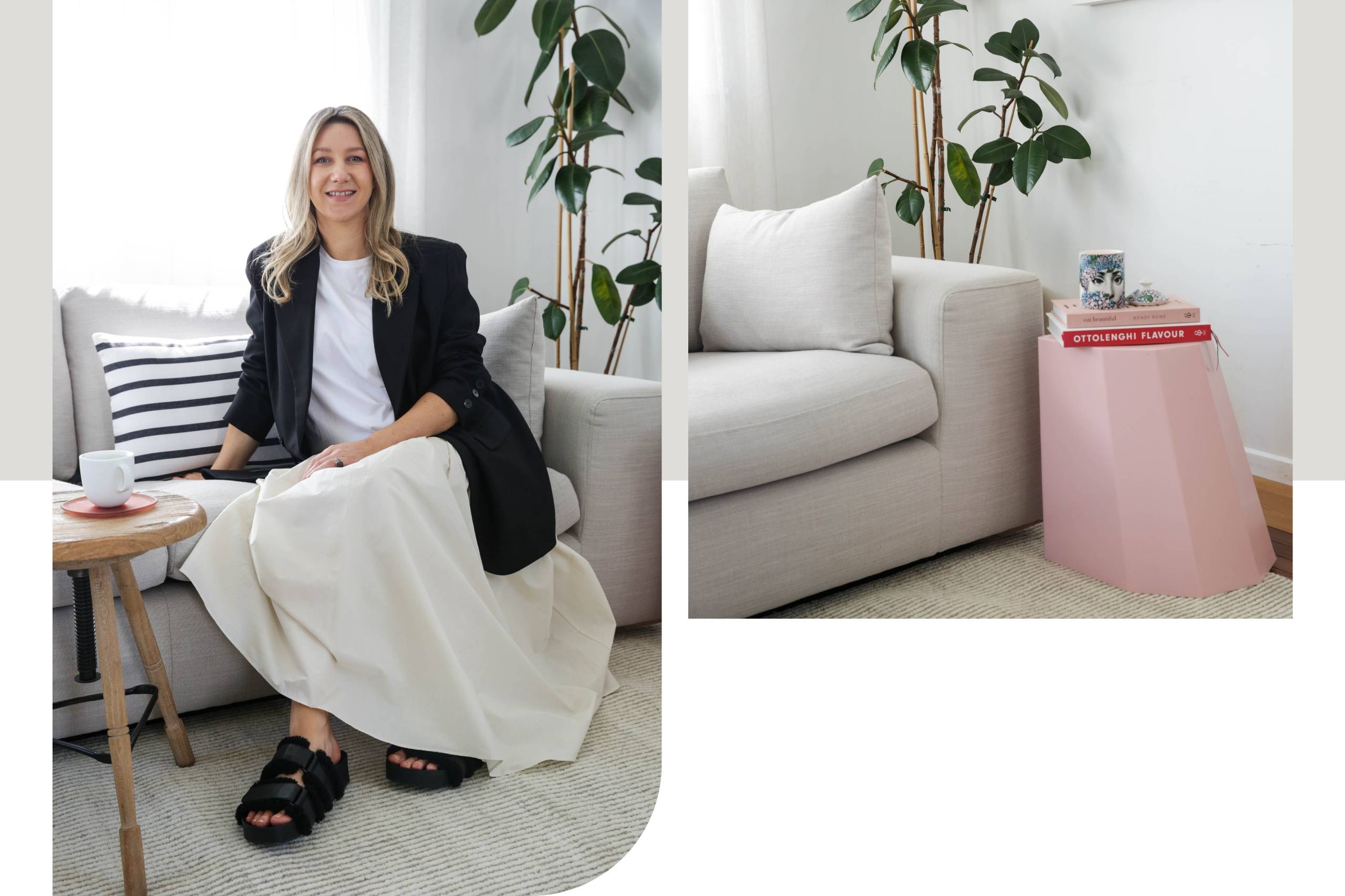 QUESTION ONE
tell us a little about yourself and what you do
hello! I live in auckland with my husband and THREE year old daughter, I have two small businesses - I'll hang it here and mb hair, which I run from our home. ihih has been my little side business for EIGHT years now and I've recently come back to hairdressing, starting mbh TWO years ago
QUESTION two
how did your journey with design and styling begin?
I've always been a creative person, so I started my years as a hairstylist, straight out of high school. after ten years of being a stylist both in nz and australia I felt a real pull towards the shift in online. things had changed in how we market ourselves as a brand and that intrigued me. I decided to immerse myself in the world of online and social media and that's when ihih began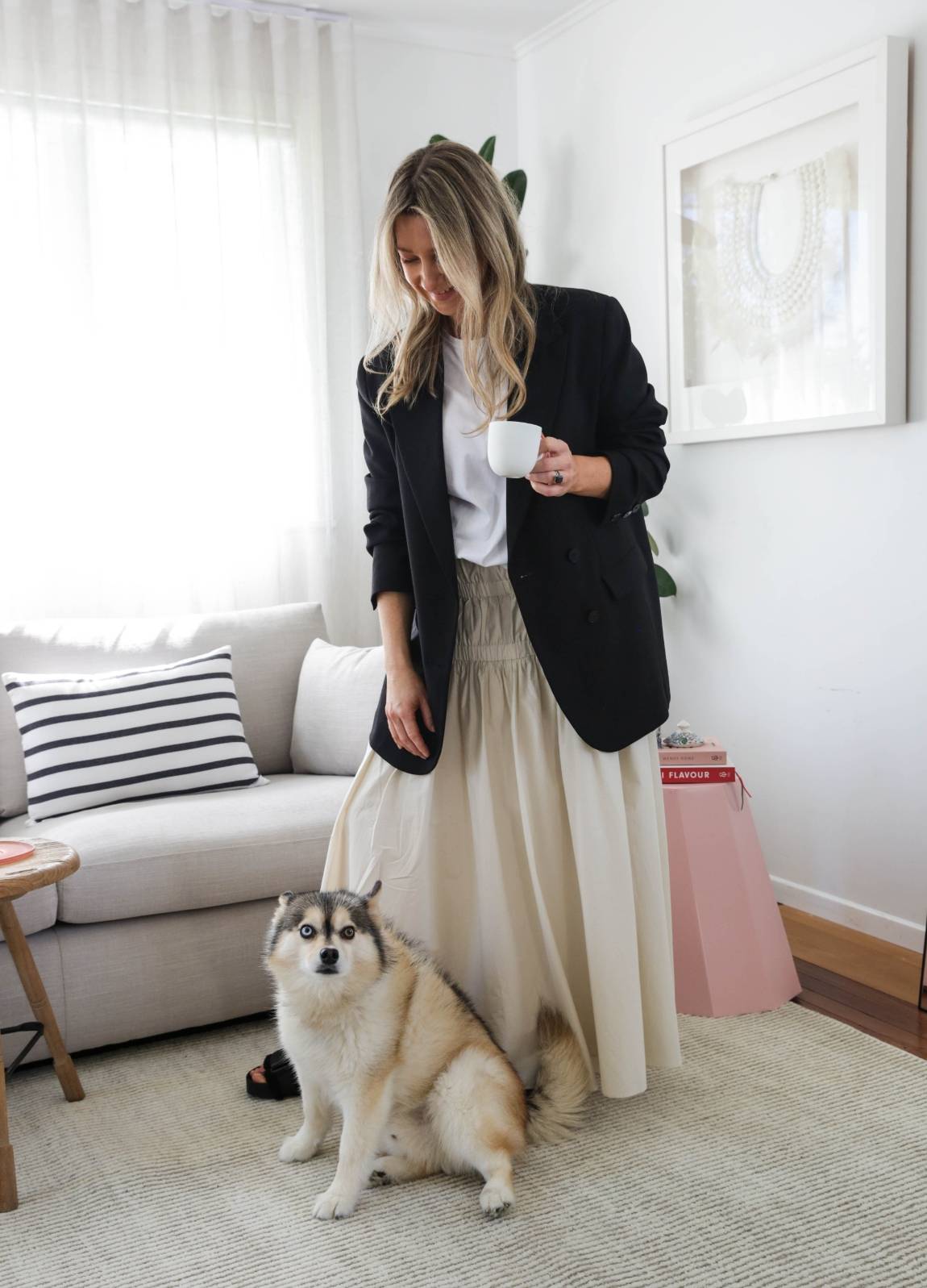 QUESTION three
where do you find creative inspiration to pull together
beautiful spaces like your home and salon?
instagram, I love to follow inspirational people and find beautiful spaces. texture is a big part of styling for me as I don't like to have a lot of colour in my home or studio, so nature and natural surfaces inspire me
QUESTION four
how would you describe your aesthetic and why were you drawn to it?
luxurious minimalist, I like forever pieces that last a lifetime.
again, I'm drawn to raw materials and beautiful textures because they feel more authentic. since becoming a mum though, I definitely have more pops of colour in our home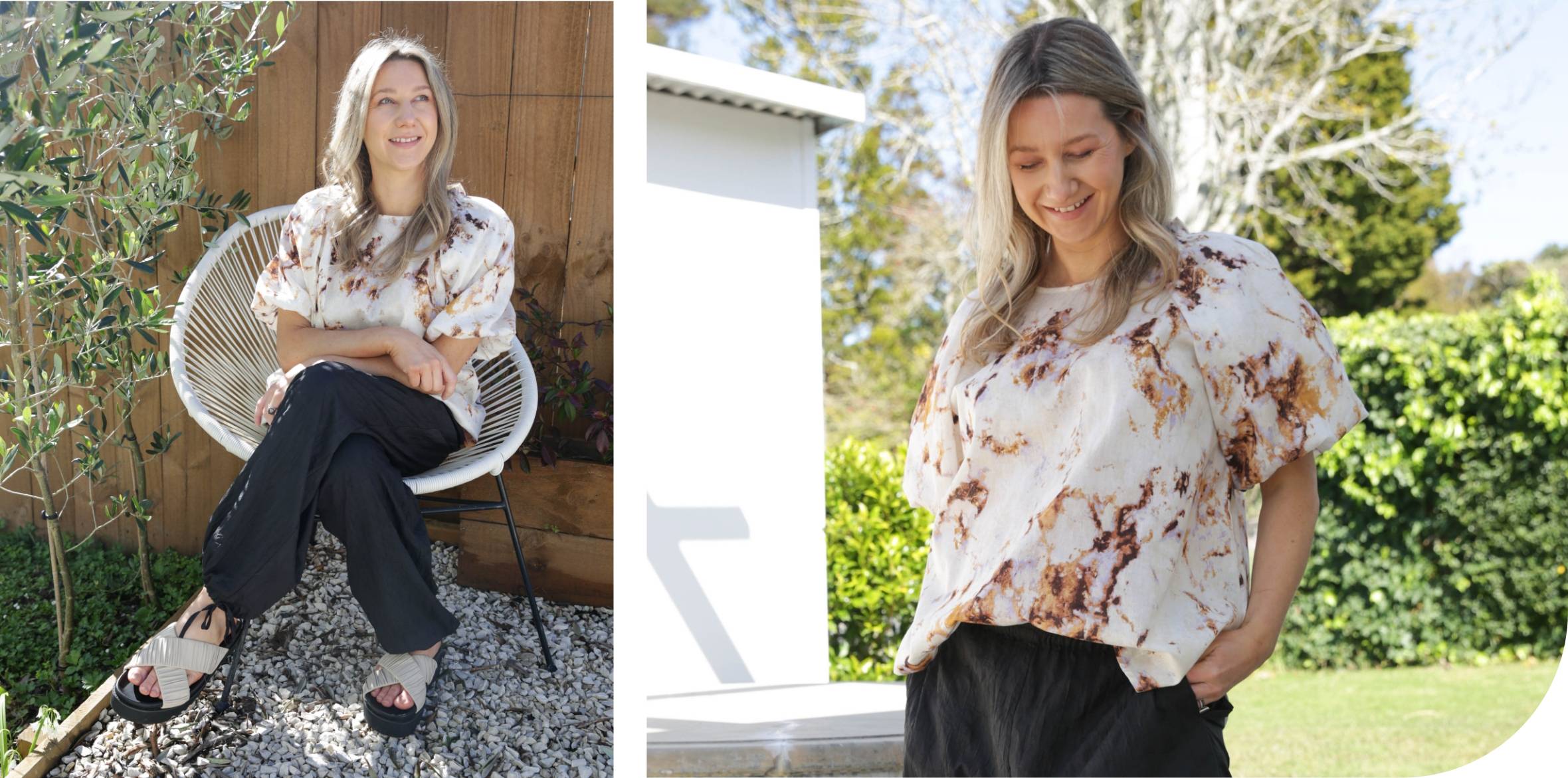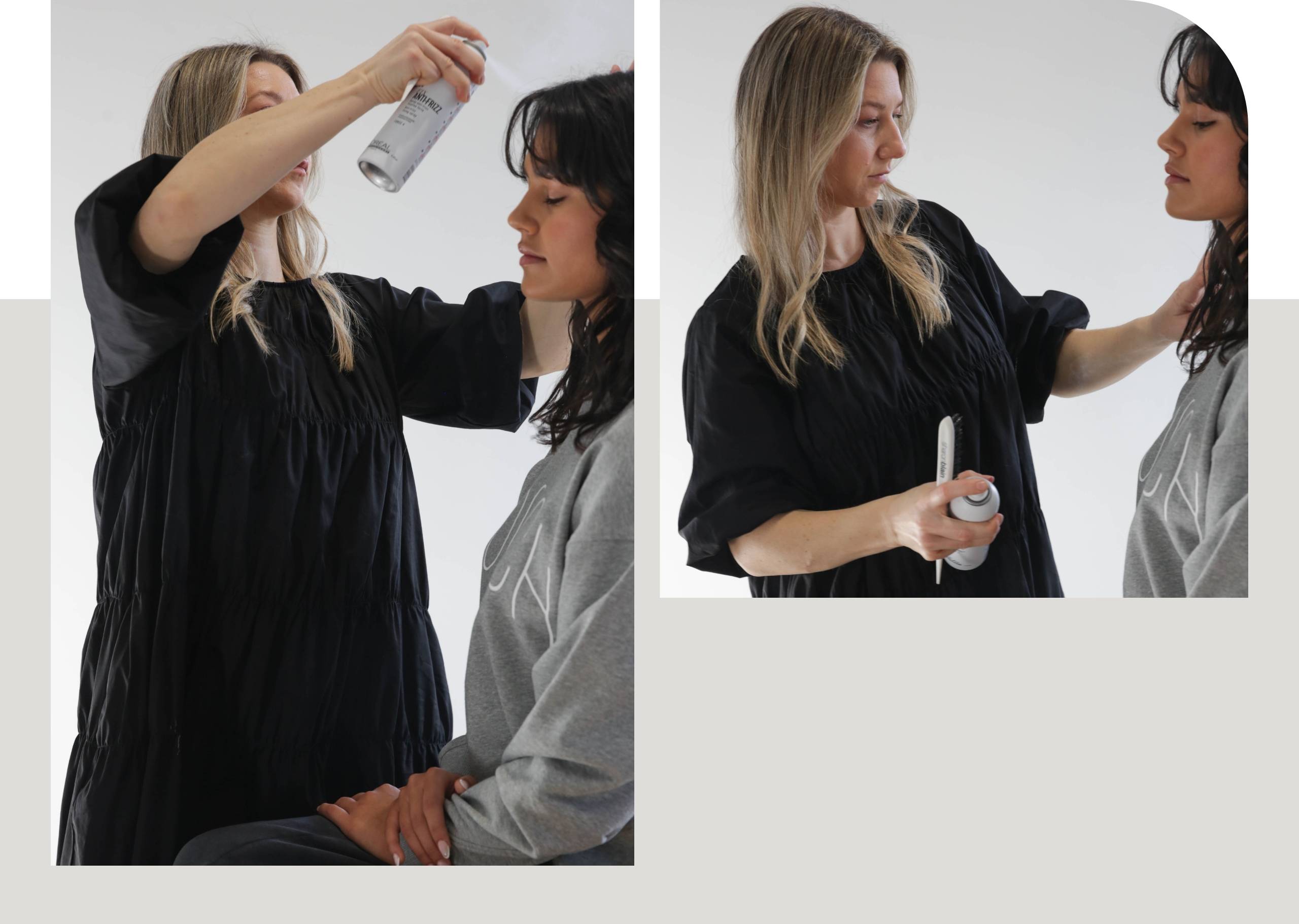 QUESTION five
you've had quite the journey with moochi over the years,
tell us about it
I have! I love moochi, I definitely have a little soft spot for the brand. I started working for moochi when I decided to have a break from hairdressing after 10 years. I started in retail and eventually started working in the marketing team as online coordinator. I've been very lucky to keep an amazing friendship with the brand and the lovely girls that work there
QUESTION six
what do you look for in a good outfit?
comfort and a bit of an edge, again I don't like to wear a lot of colour. I wear a lot of black and white with neutrals. I'm usually in a blazer, tee and jeans or pants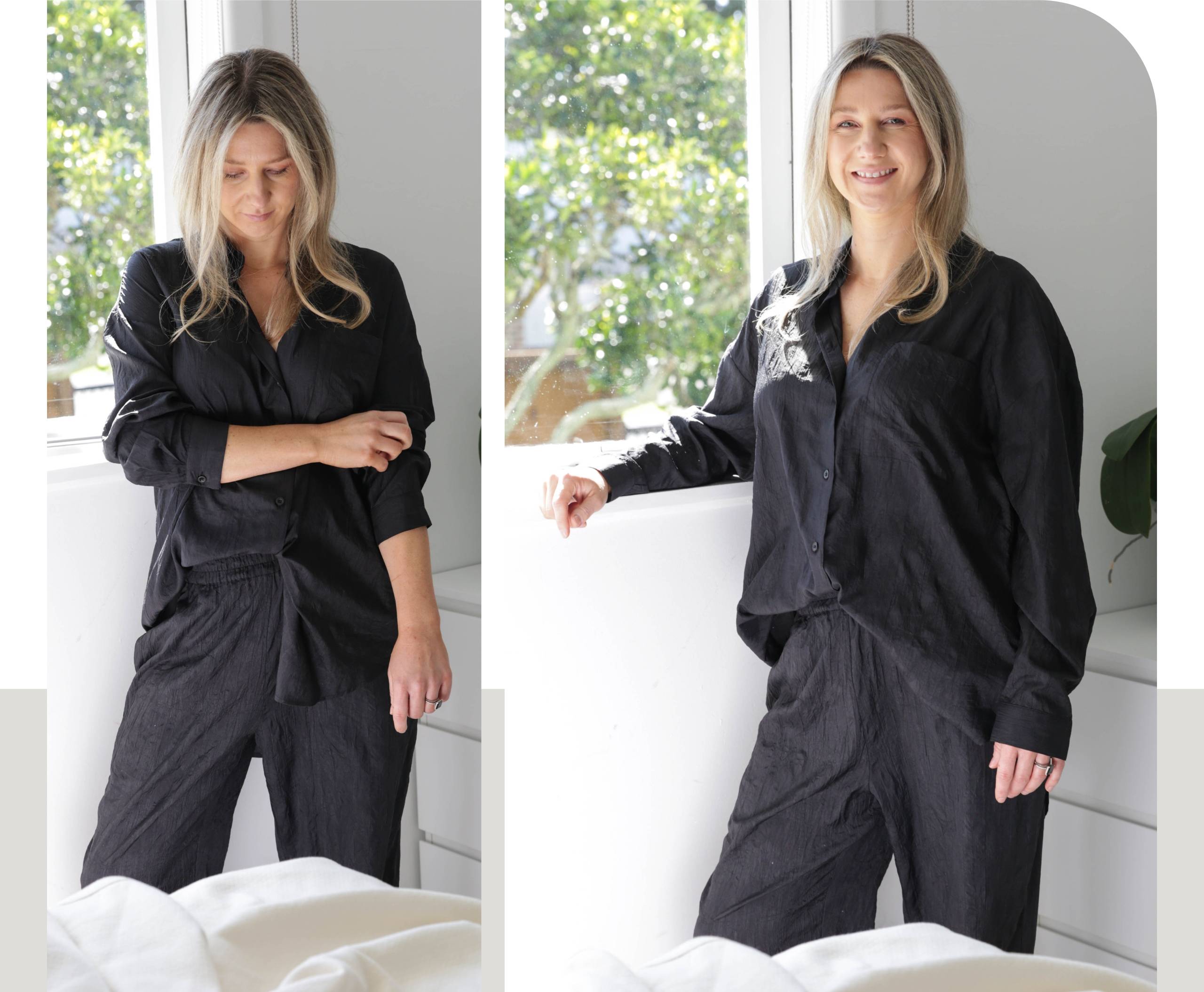 QUESTION seven
why do you choose to wear moochi, how does it
make you feel?
moochi is effortlessly easy to wear. I love the basics, tees and singlets with a great pant, and moochi jackets are always the best. it's comfortable but still makes you feel like you have a great in-season look
QUESTION eight
what are your palette four favourites and why?
the first outfit that stood out to me was the actual short and shirt (coming soon)! very off brand for me, being pink, but it looks like such a lovely spring/summer outfit. my daughter would love me for wearing a bright pink. I couldn't go past the captivate skirt and ruffed shirt, great breezy summer fit. I'd pair them both with the bypass blazer and be a happy little moochi gal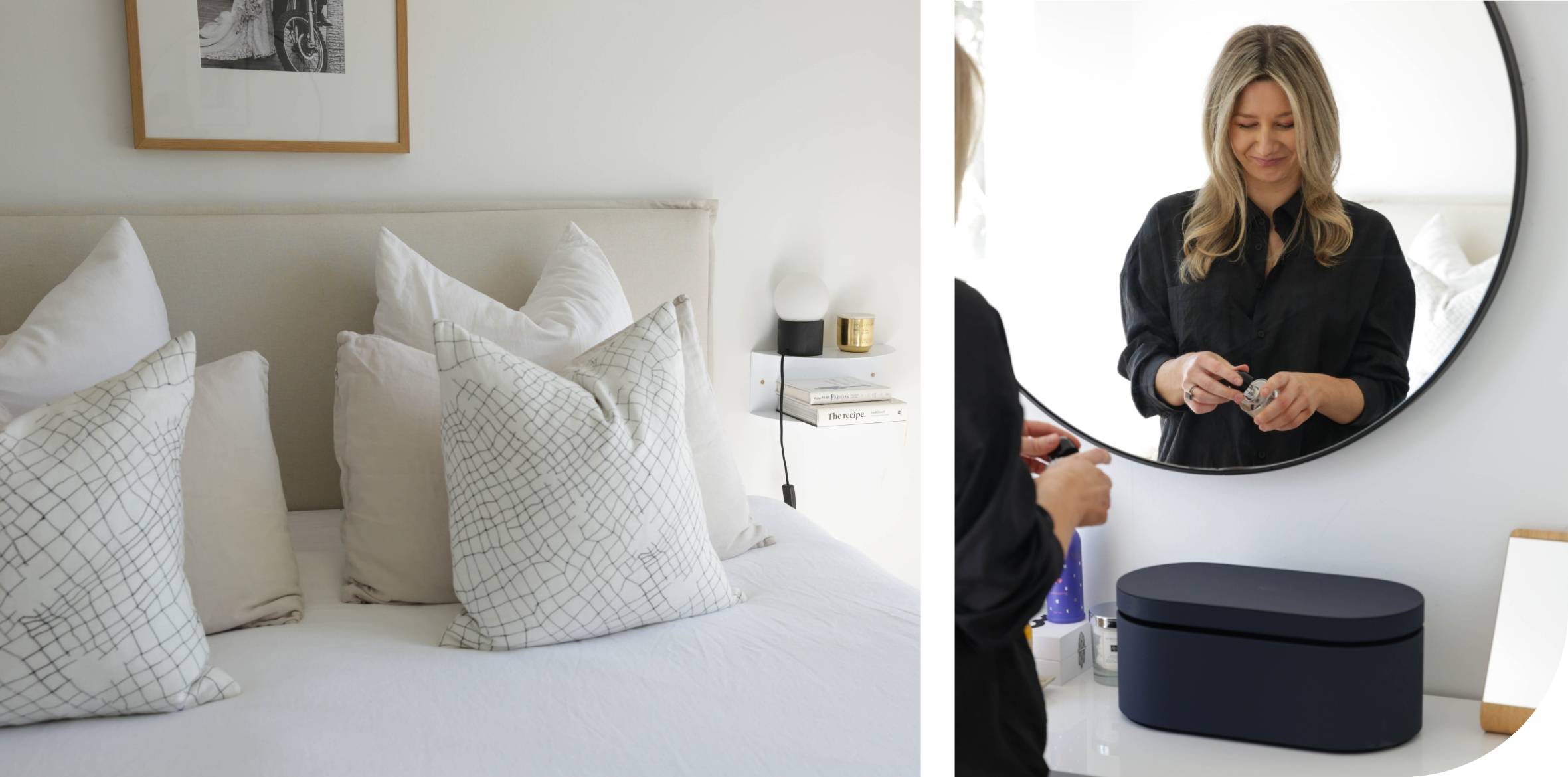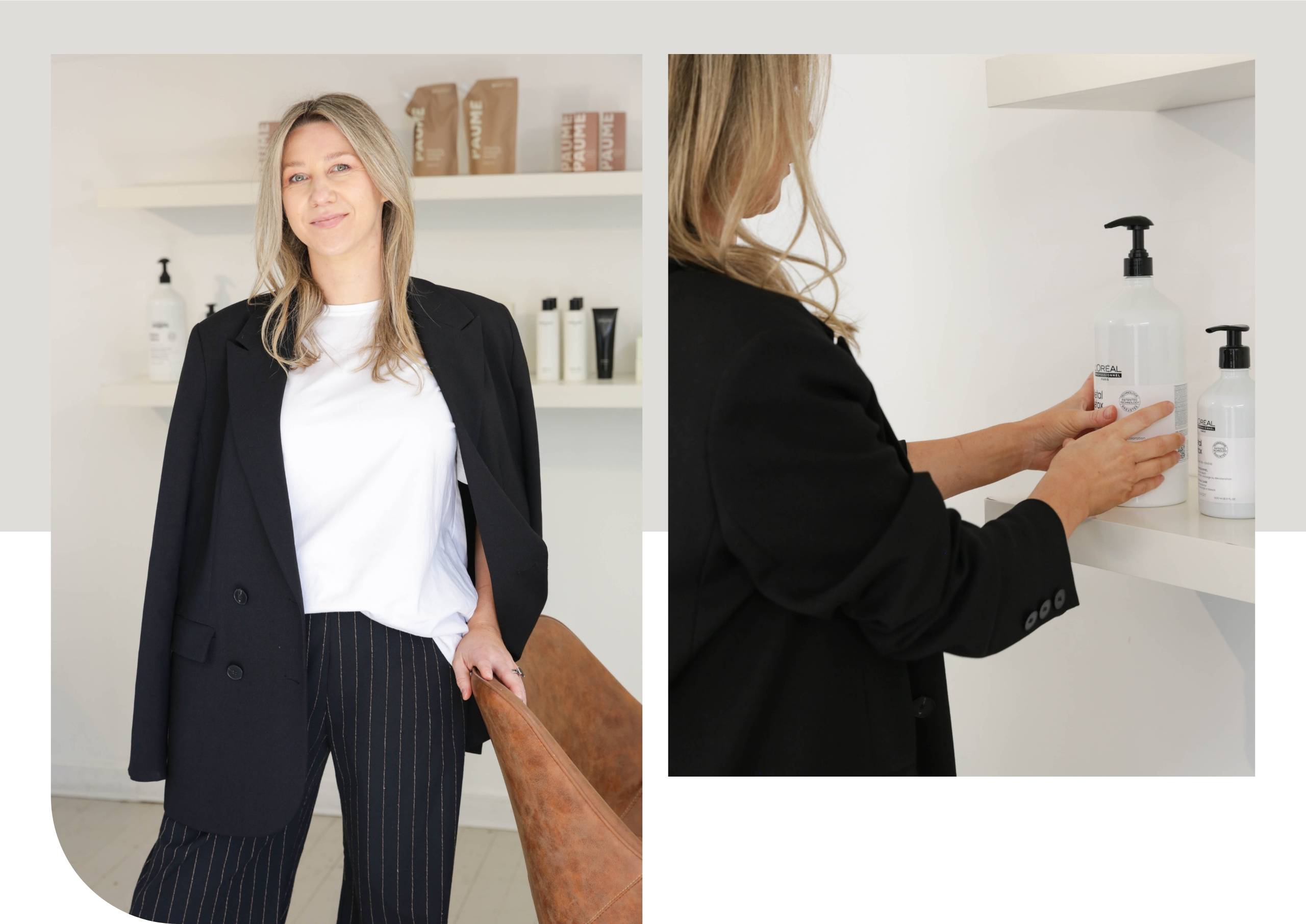 QUESTION nine
what's next for you?
I am so loving having my own hair studio along with continuing to build ihih, so I will continue to build both of them. I think it will be something I do for a long time now. I'm going on maternity leave next year so I will be taking a break then come back with a refreshed studio and new aesthetic
QUESTION ten
finally, what's a quote you live by?
oh gosh, I really had to think about that. I'm not a big procrastinator, I just do. probably the quote by William morris - "have nothing in your house that you do not know to be useful, or believe to be beautiful"