as we move through the seasons and snippets of spring pop up around us, it's time to refresh and get refreshed.
this week we're spring cleaning, reorganising, and of course, sipping in style with scapegrace.here at moochi, we're big fans of the humble (and not so humble) cocktail, and we just so happen to have some amazing friends at scapegrace that love to share their cocktail wisdom with us.
1 / tell us a bit about scapegrace and what drove you to start the brand?  
scapegrace was born nearly 7 years ago with a dream to create a global spirits company from new zealand. here in new zealand we punch well above our weight within the diary, meat, wine, seafood industry etc., but nothing had stamped its mark within the distilling space. we also noticed that there was a gin trend starting to bubble away globally. we also found the category was very traditional, old school (in a bad way), and most of the brands on the market talked to our grandparents. with this in mind we decided to create a brand which was more progressive, innovative that challenged the tradition and spoke to our generation. its took about 2 years to find the sweet spot and dna for the brand.
2 / what sets your spirits apart from the rest?
it's good juice. it was awarded the best london dry gin at the most prestigious spirits award in london, 2018. there were 600 + gins, across 90 countries present and our new zealand gin was awarded the very top honour, tasted blind. we do the basics of distilling extremely well, but always have a lens beyond the frontier in terms of progressing the brand forward, with interesting ideas and uncharted innovation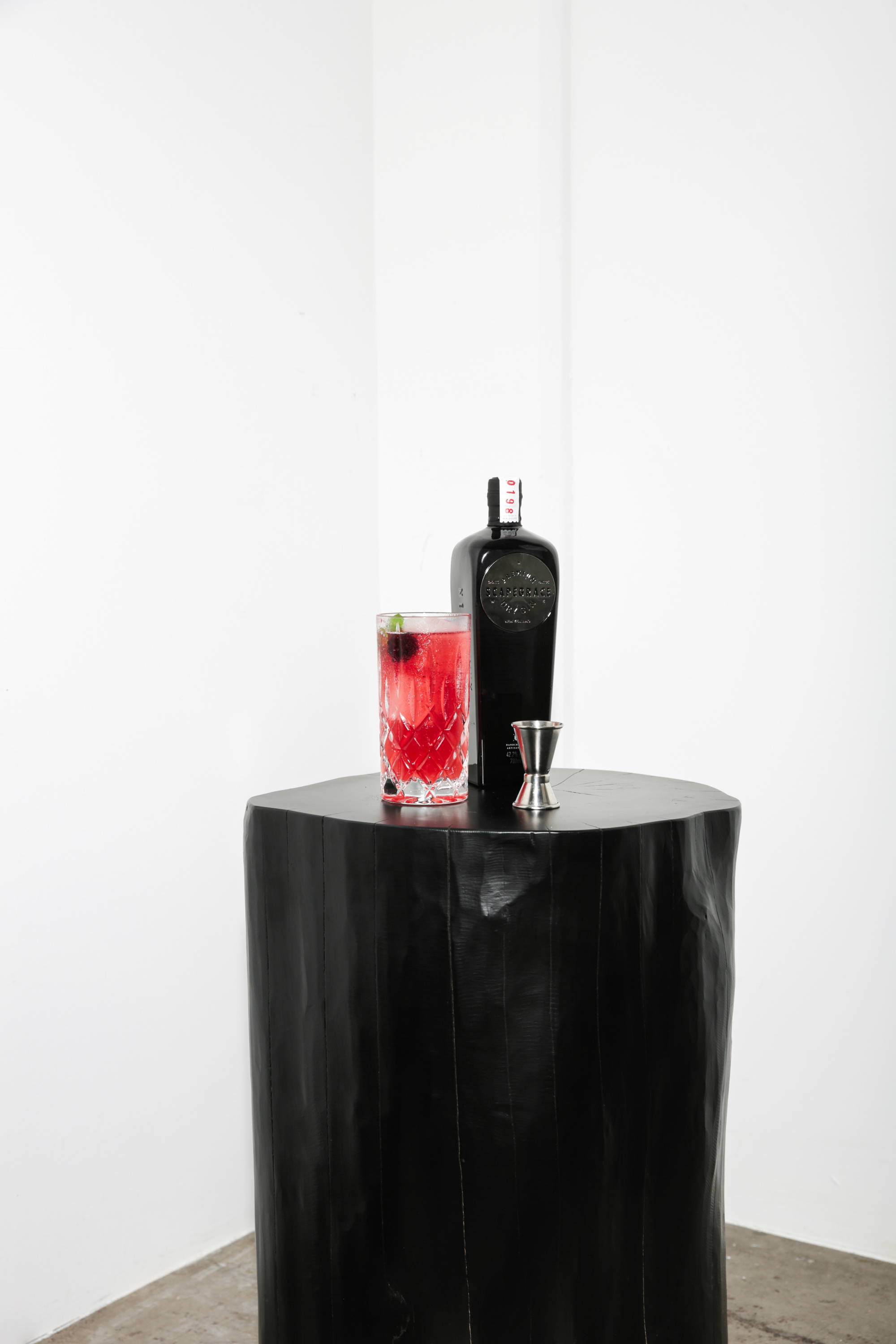 3 / what is the latest and greatest from scapegrace? what is new?  
vodka! since creation the plan was to build one power brand. with this in mind we are starting to take scapegrace beyond just gin and have recently moved into vodka. we launched scapegrace vodka in july and it has been extremely well received within our community. the vodka takes a simple honest approach and doesn't distil multiple times like other vodkas. our purity comes from the impurity and character of the raw ingredients of wheat and water, leaving a slightly thick, high viscosity vodka which is slightly sweet. like a pavlova.
outside of the vodka full strength, we have released 3 premium ready to drink options which include a classic vodka, soda with lime, a vodka, old fashioned lemonade with mint and a low alcohol alternative, again with vodka, soda with cucumber & mint. they are seriously convenient and seriously delicious.
4 / what inspired today's cocktail creations?  
basically we wanted to play on the velvet, clean texture of scapegrace vodka. we have focused on a mixture of cocktails which have natural layers and texture. the copra coup is bright, zesty super refreshing, slightly sour with a satin texture finish. the crema is a nod to our obsession to the loved flat white culture, capturing the essence of extracted coffee, milk creama and texture that makes the experience super uplifting.
5 / how can we get our hands on some scapegrace?  
with staying home more prevalent than ever, we wanted to make it easier for people to have great tasting beverages conveniently at home. we now have an amazing online store and can ship your favourite scapegrace drinks nationwide. check us out at the link below, coming to a home near you!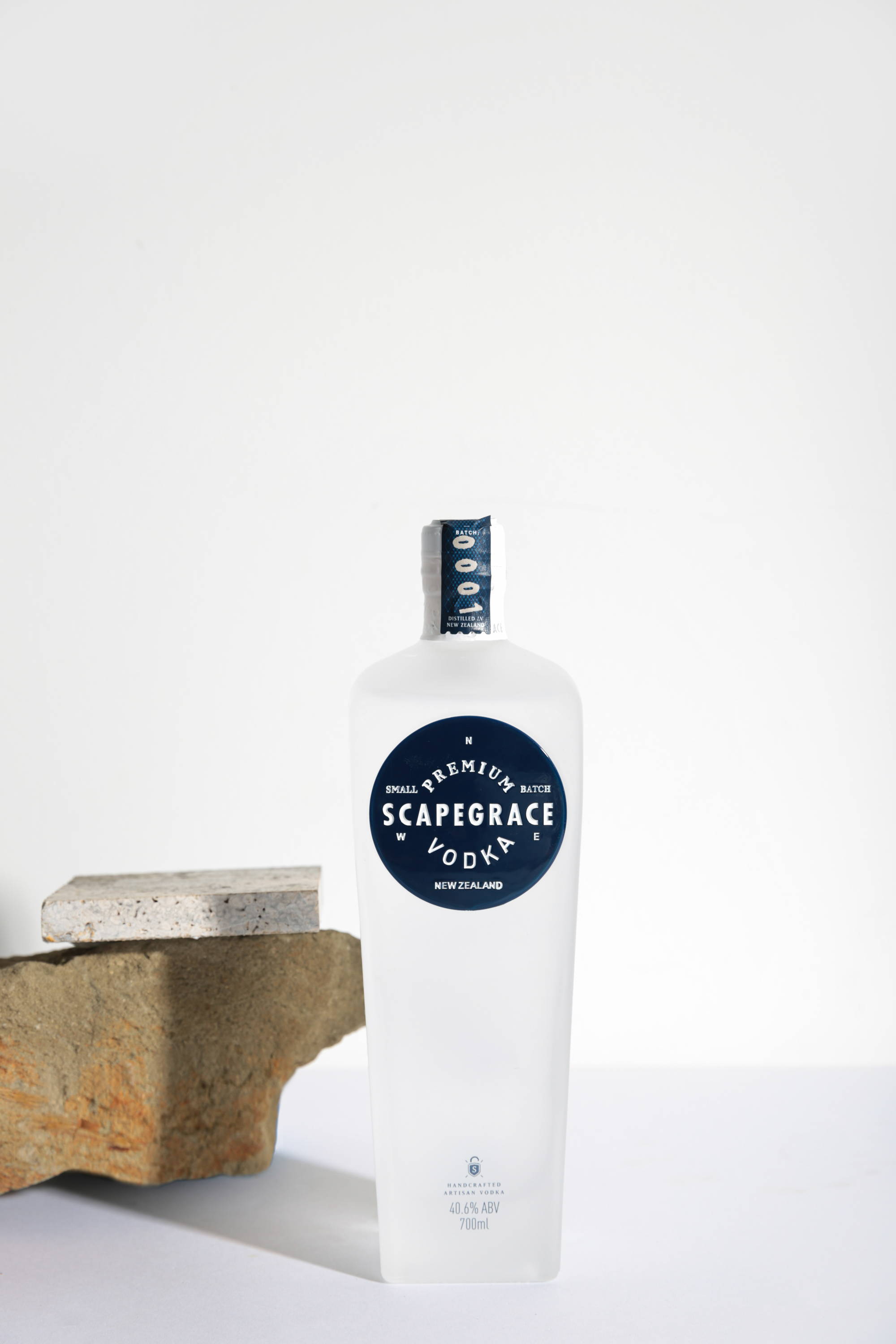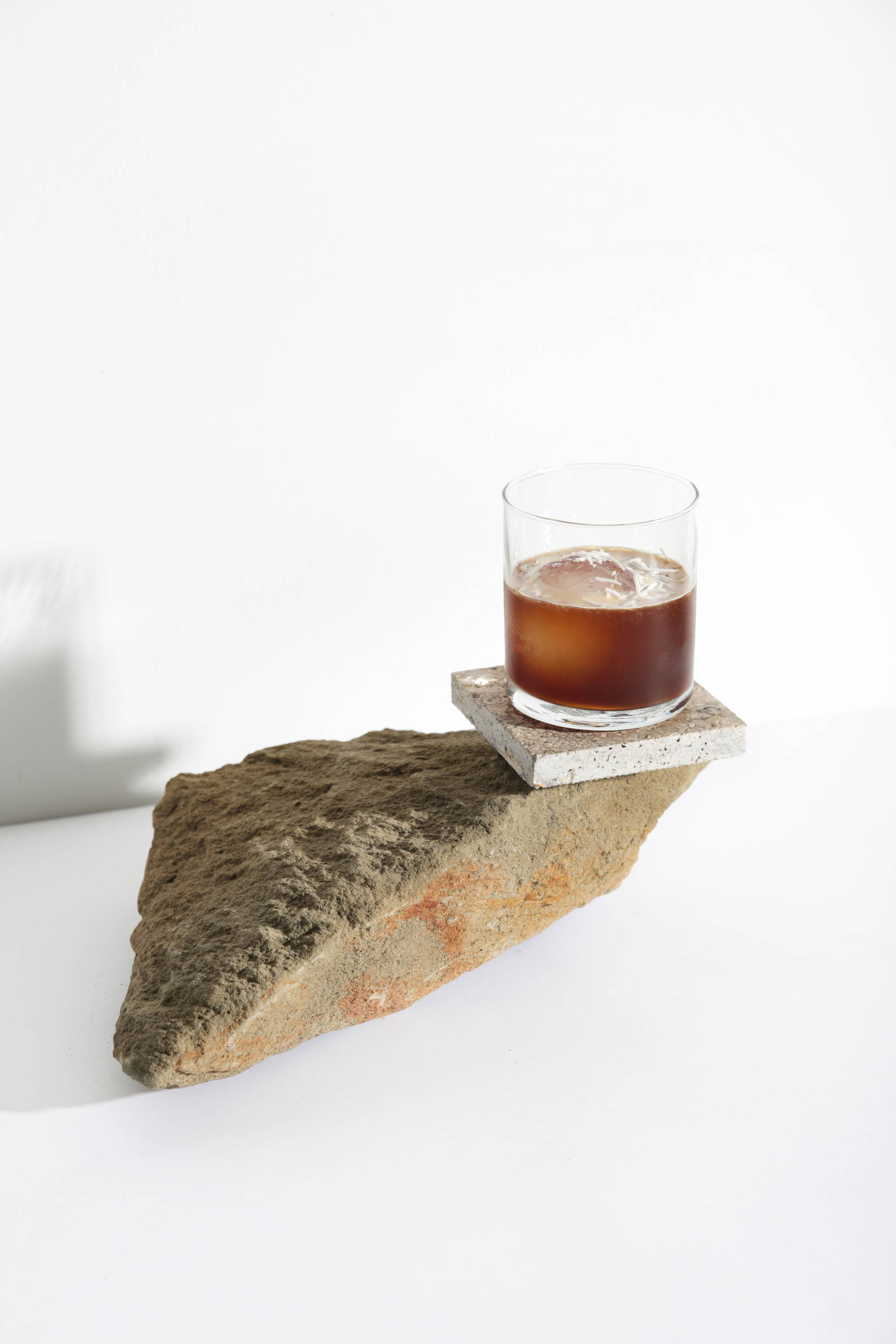 crema
a drink bringing crossover to the much loved flatwhite culture in new zealand, capturing the essence of extracted coffee, milk crema and texture that makes the experience so special
ingredients
45ml scapegrace vodka
30ml cold drip coffee concentrate
15ml coconut water
10ml maple syrup or sugar syrup
garnished with flaked coconut
method
add all ingredients to a shaker tin, pack with ice and shake hard until the tin is frosted, fine strain over large format ice and garnish with flaked coconut
glass
short glass
rubus mule
a blackberry play on the classic "florodora", the original "fruity" gin drink from the early 1900. the rubus mule pays homage to the original cast of the broadway hit "floradora", all of which were strictly female and head red hair. the drink itself is vibrant, fruity with a hint of spice and alongside scapegrace dry gin, is a super refreshing twist on the gin equivalent
ingredients
50ml / 1 ¾ oz scapegrace classic gin
3x fresh blackberries
dash peychaud bitters
20ml / ⅔ oz fresh lemon juice
10m / ⅓ oz l 1:1 sugar syrup
east imperial ginger beer
garnish with a blackberry & mint sprig
method
add gin, blackberries, fresh lemon, sugar syrup and bitters to a shaker tin, pack with ice & short shake for 5-7 seconds, fine strain into chilled highball, top with east imperial ginger and pack with cubed ice. garnish with a black berry & mint sprig
glass
chilled highball with ice cubes
cobra coupe
an ode to the complexity of flavours that can be taken from the flesh "copra" of the coconut, we create a sour yet savoury experience truly enhanced by scapegrace vodka's natural satin texture, to do this we incorporate coconut milk as the emulsifier instead of egg white or aquafaba - "bright, zesty & textural"
ingredients
45ml scapegrace vodka
20ml fresh lemon juice
15ml good quality coconut milk
10ml 1:1 sugar syrup
pinch of micro coriander
method
dry shake all ingredients, in a tin on tin shaker, pack the top large tin with ice cubes and shake hard, fine strain into a chilled glass and garnish with some micro coriander
glass
coupette/rocks glass on 1x big cube