we sat down with writer, tastemaker and style muse, zeenat wilkinson. after founding sauce, a community-based, online lifestyle platform, we spoke on all things fashion, business, and finding balance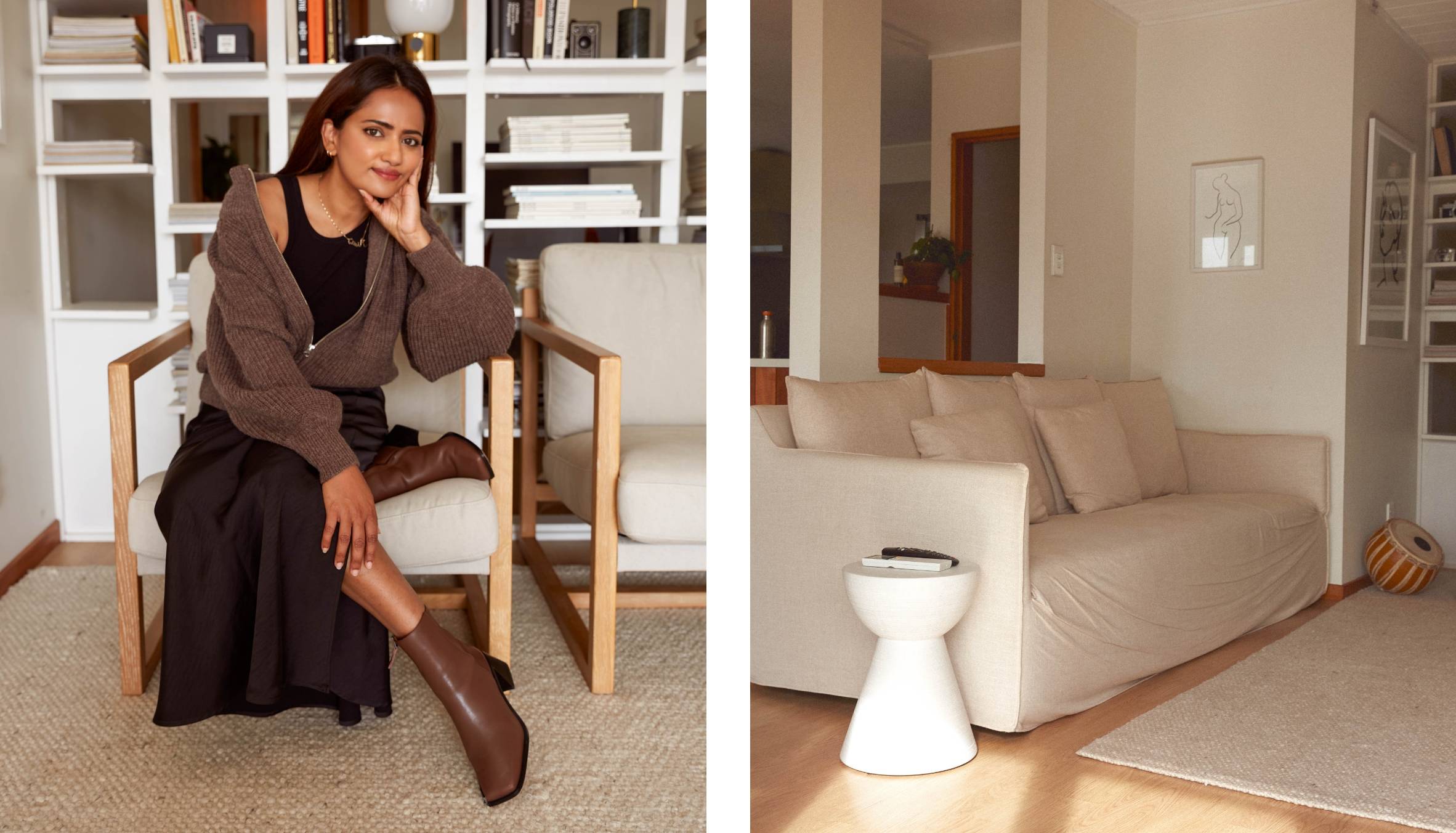 question one
you're an incredibly busy woman! how do you find balance between motherhood, work, play, and taking time for yourself?
motherhood has forced me to be laser-focused with time management. so saying no is a really important part of my vocabulary now and i prioritise rest and down time over social obligations. setting clear boundaries and having space to myself has allowed me to be more hands-on with motherhood duties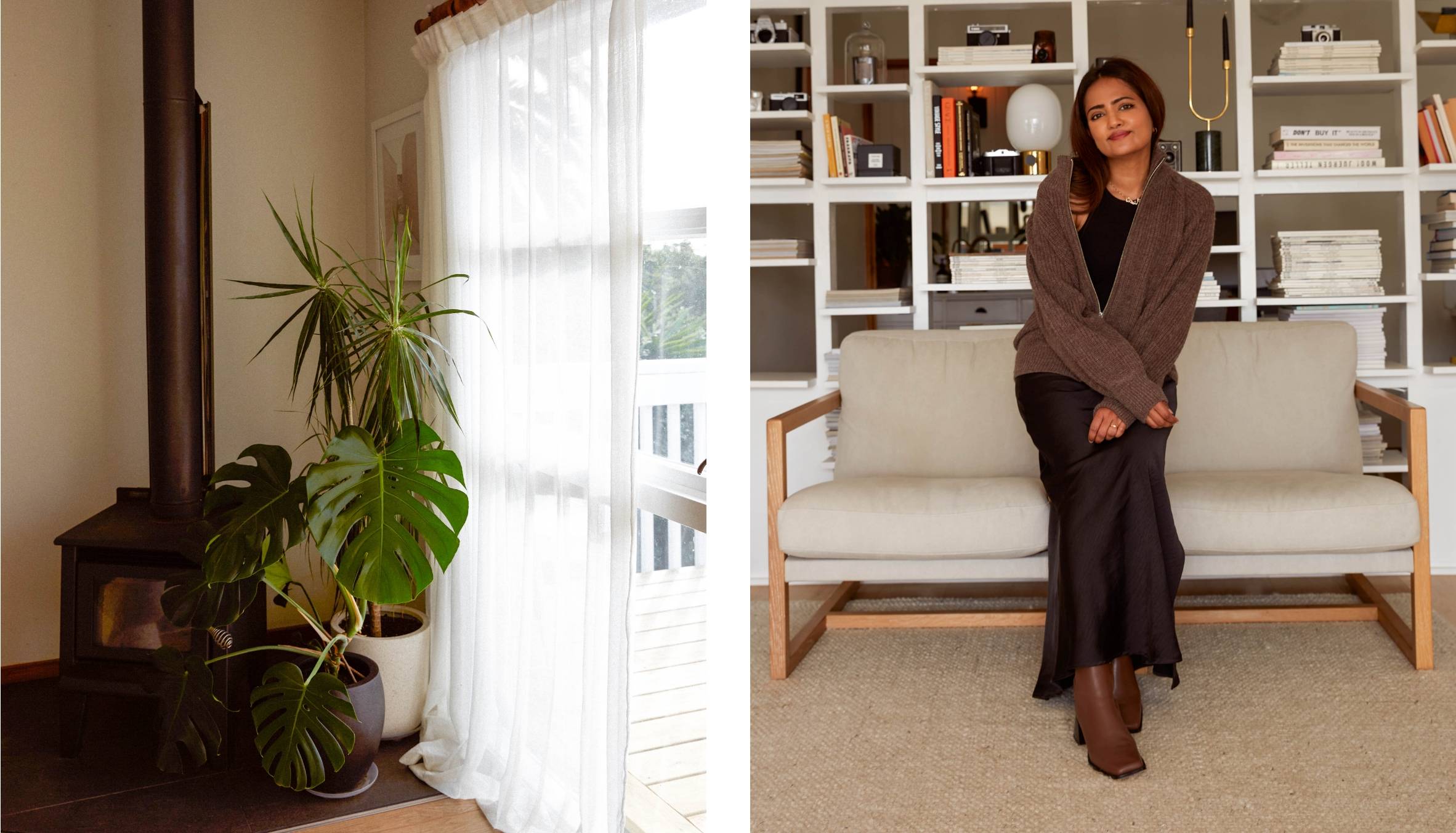 question two
your community "sauce" has gone from strength to strength since we last spoke with you. what has this experience been like for you in recent years?
thank you :-) the organic way in which our writers and contributors are willing to share a piece of themselves is a testament to the success of sauce. the purgatorial nature of the last couple of years has been challenging and adding motherhood is another very complex layer to it all. brands are now seeing value in story-telling and we are excited to continue to build our community and work with a handful of collaborators that see the value in what we do and how we do things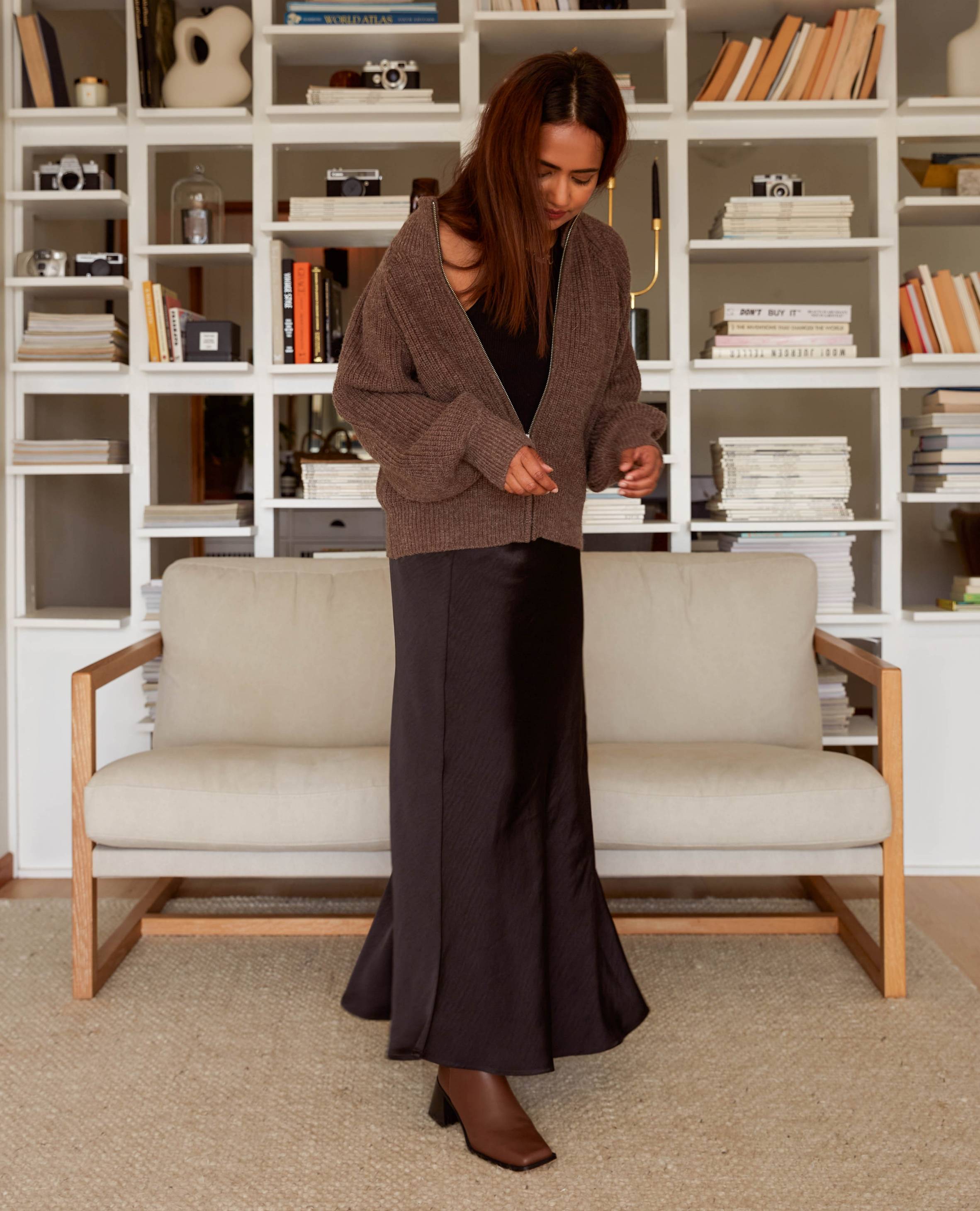 question three
what are your goals for sauce this year and beyond and what are you most excited about?
our goal is to continue to build our community in a really authentic way. this means listening and allowing space for growth and finding a way to truly share our collective voices and celebrate our incredibly diverse community. motherhood has ignited a sizable fire to continue to power forward and make sauce a very unique space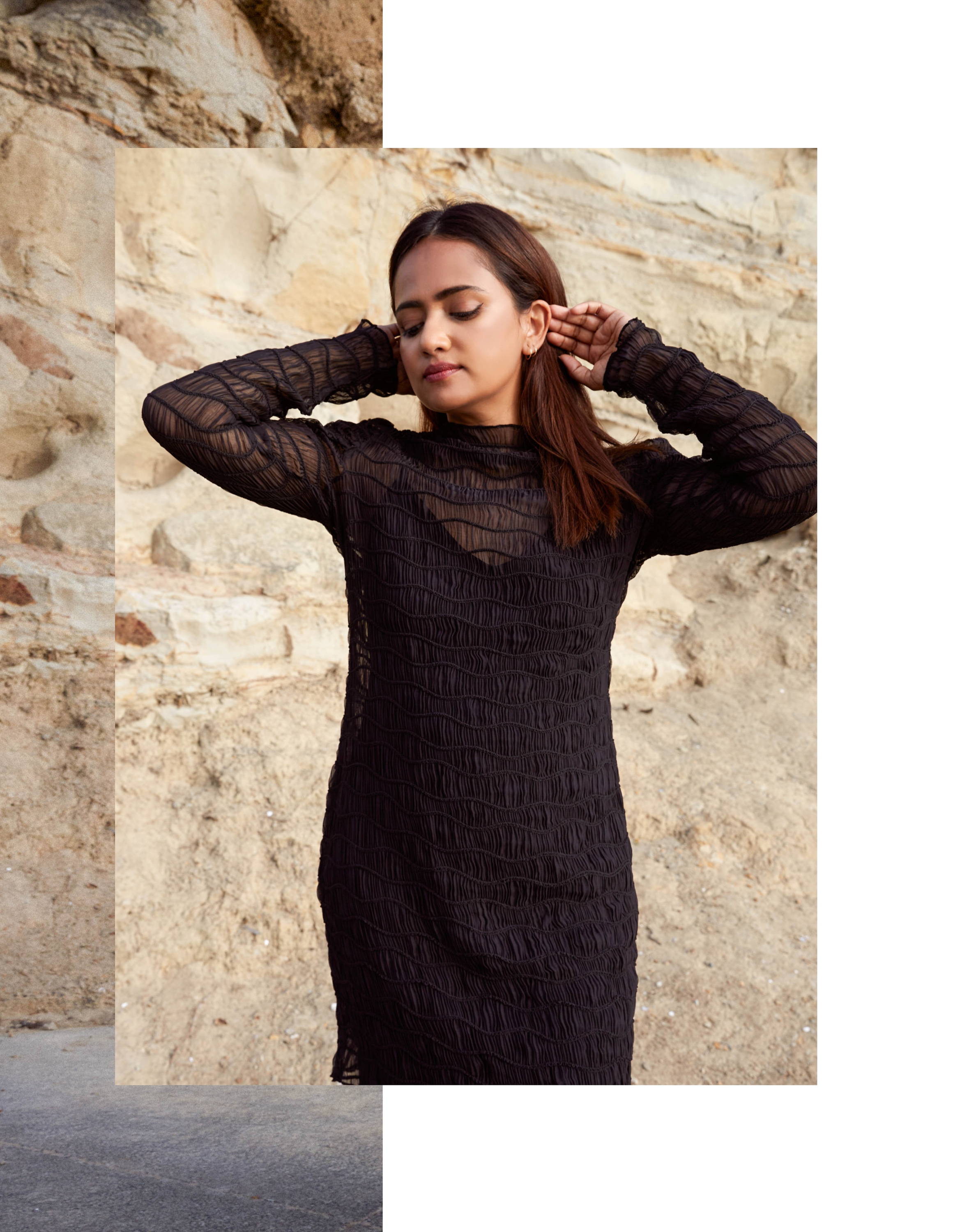 question four
how does fashion play a part in your every day?

fashion is a really big part of my life and has always been a way of self-expression and creative flow. i love playing with colour, texture and form. but being a busy mum means i don't always get to dress up the way i would like to. i try to inject a new and more forgiving inner monologue when it comes to dressing and beauty standards - you are allowed to let go and be as comfortable as you want today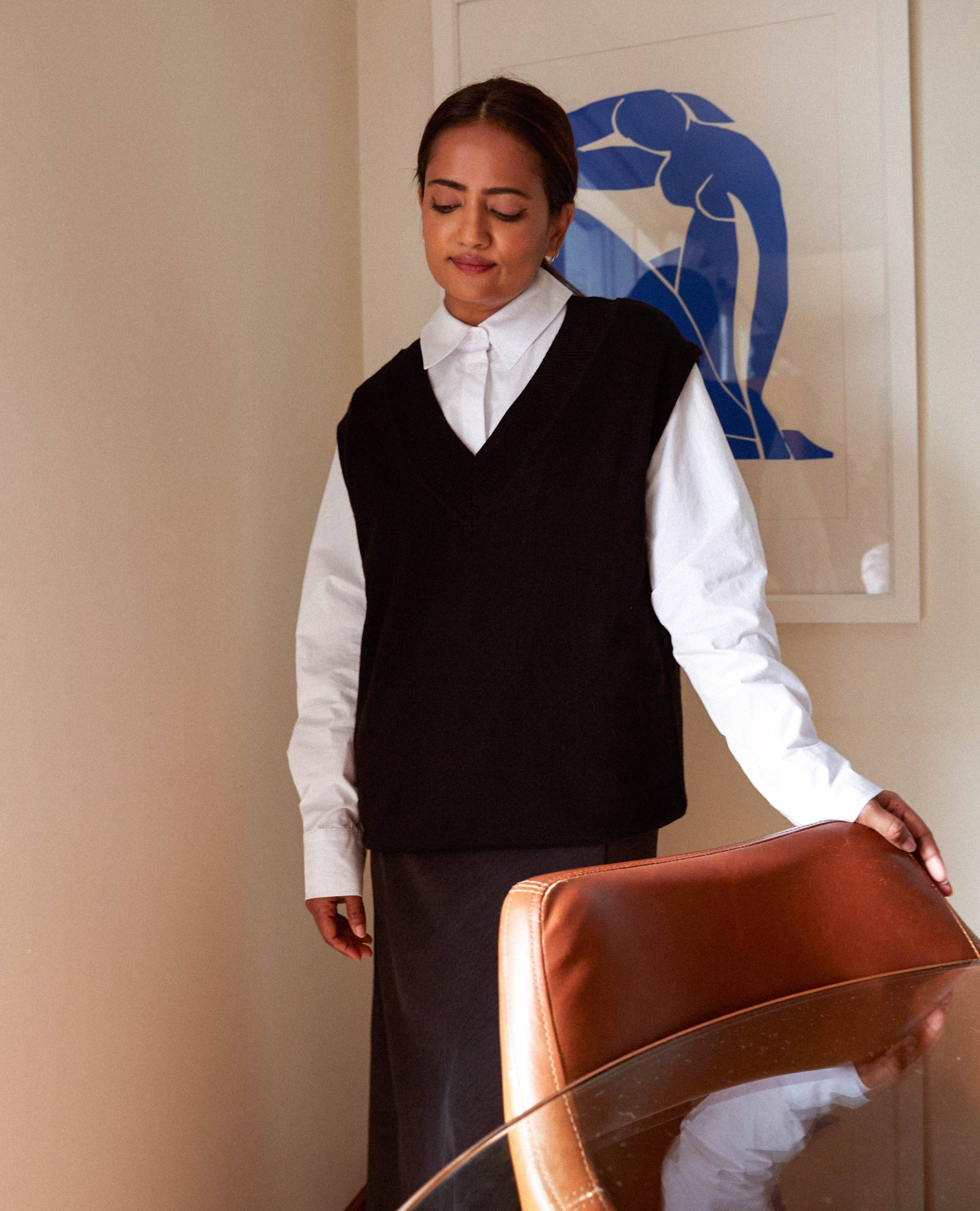 question five
what do you think sets moochi's pieces apart?
the fit and fabric really sets moochi apart from a lot of brands. shopping mindfully and creating a wardrobe that lasts is really important to me. i see lots of pieces that can be added to my moochi pieces from last season and they would work really well together. a great way to build a capsule wardrobe of classic pieces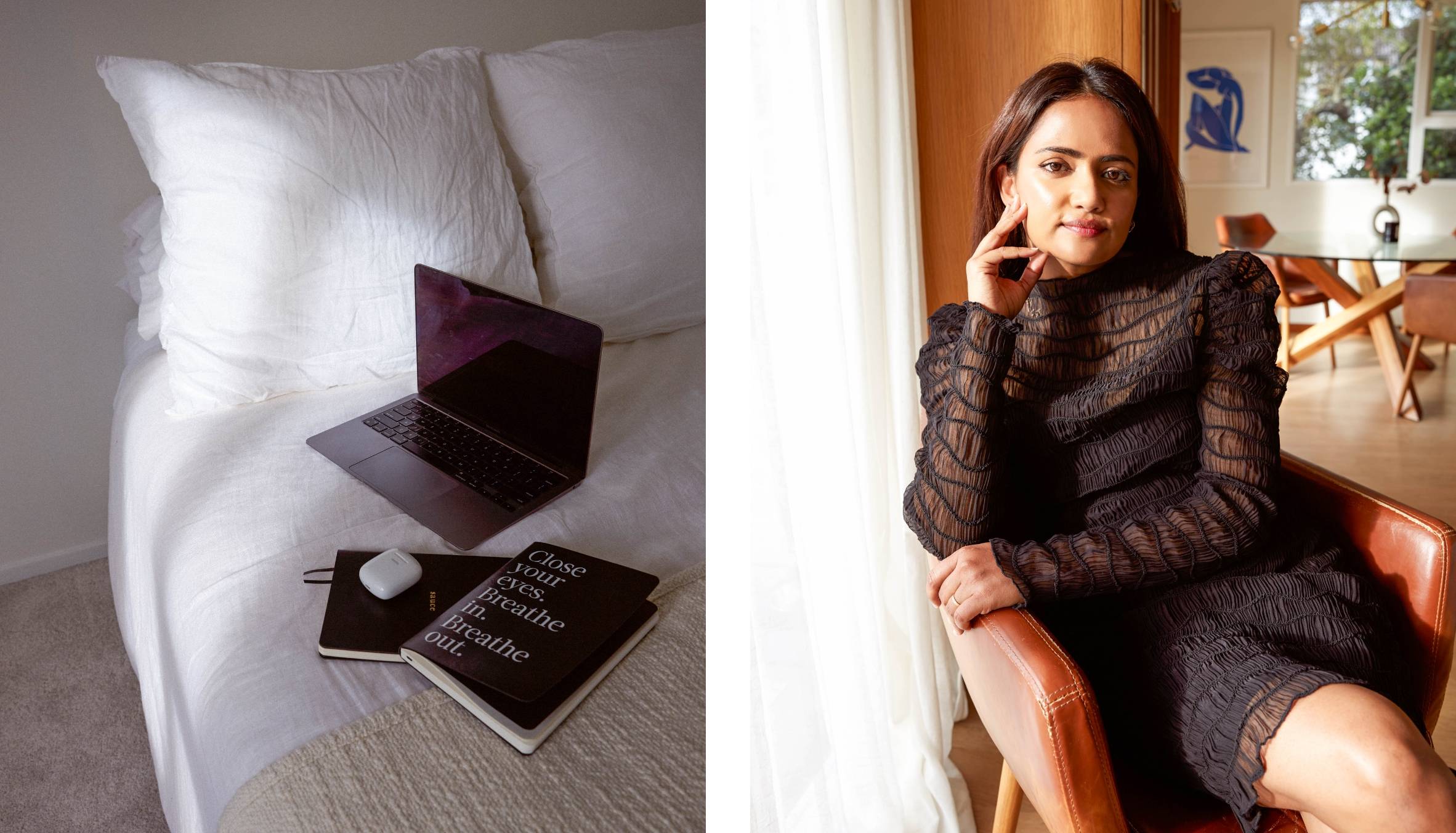 question six

in three words, how would you define your style?
elegant, minimal and tonal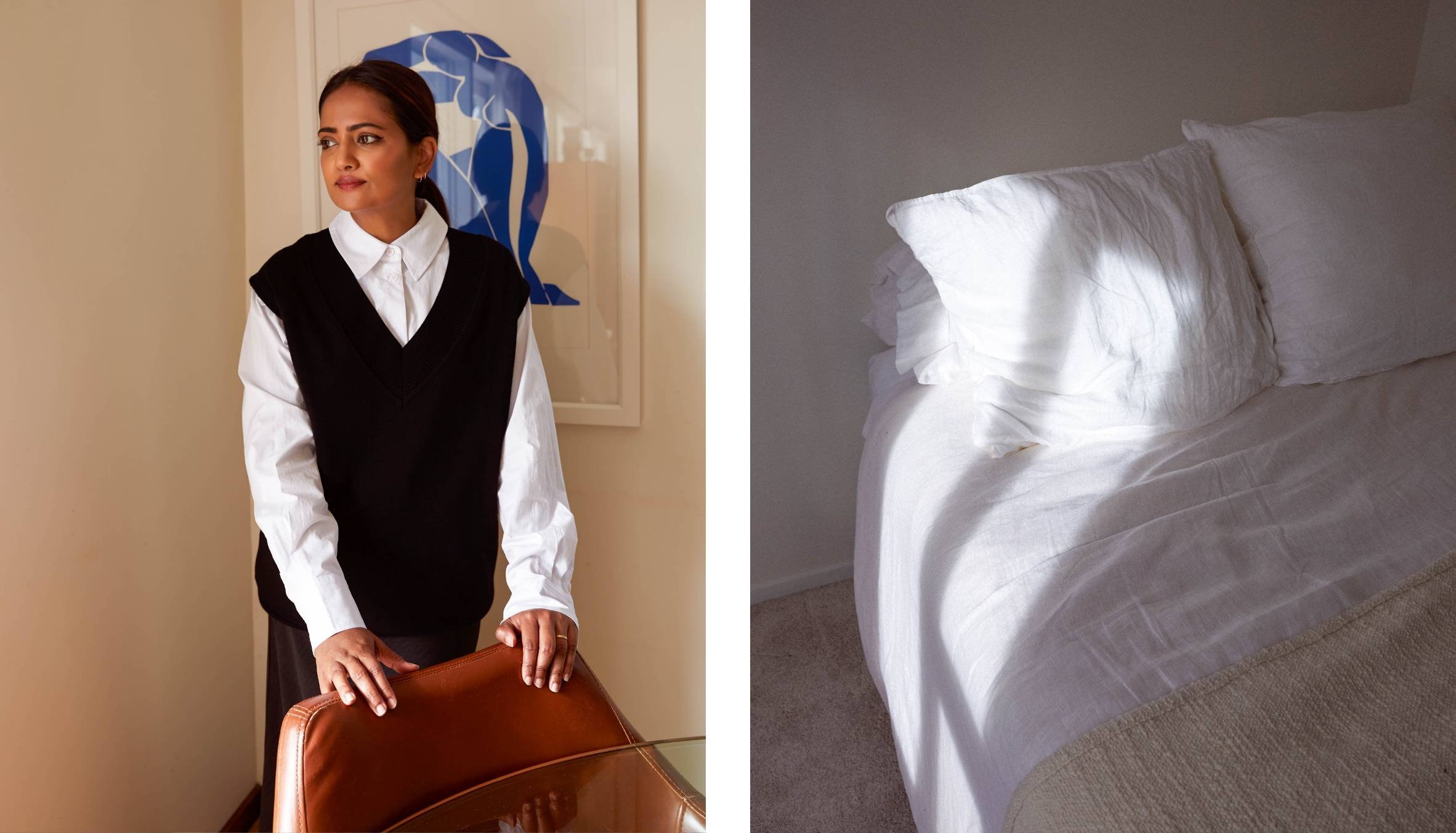 question seven
your home is beautiful, tell us a little about your aesthetic?
thank you! i have a statement bookshelf in the lounge that plays as a nice backdrop for displaying our collection of books, magazines, pottery and vintage cameras. the rest of the house is really minimal and simple. i find it really relaxing to be in a space with simple earthy muted tones that isn't cluttered with too much colour and print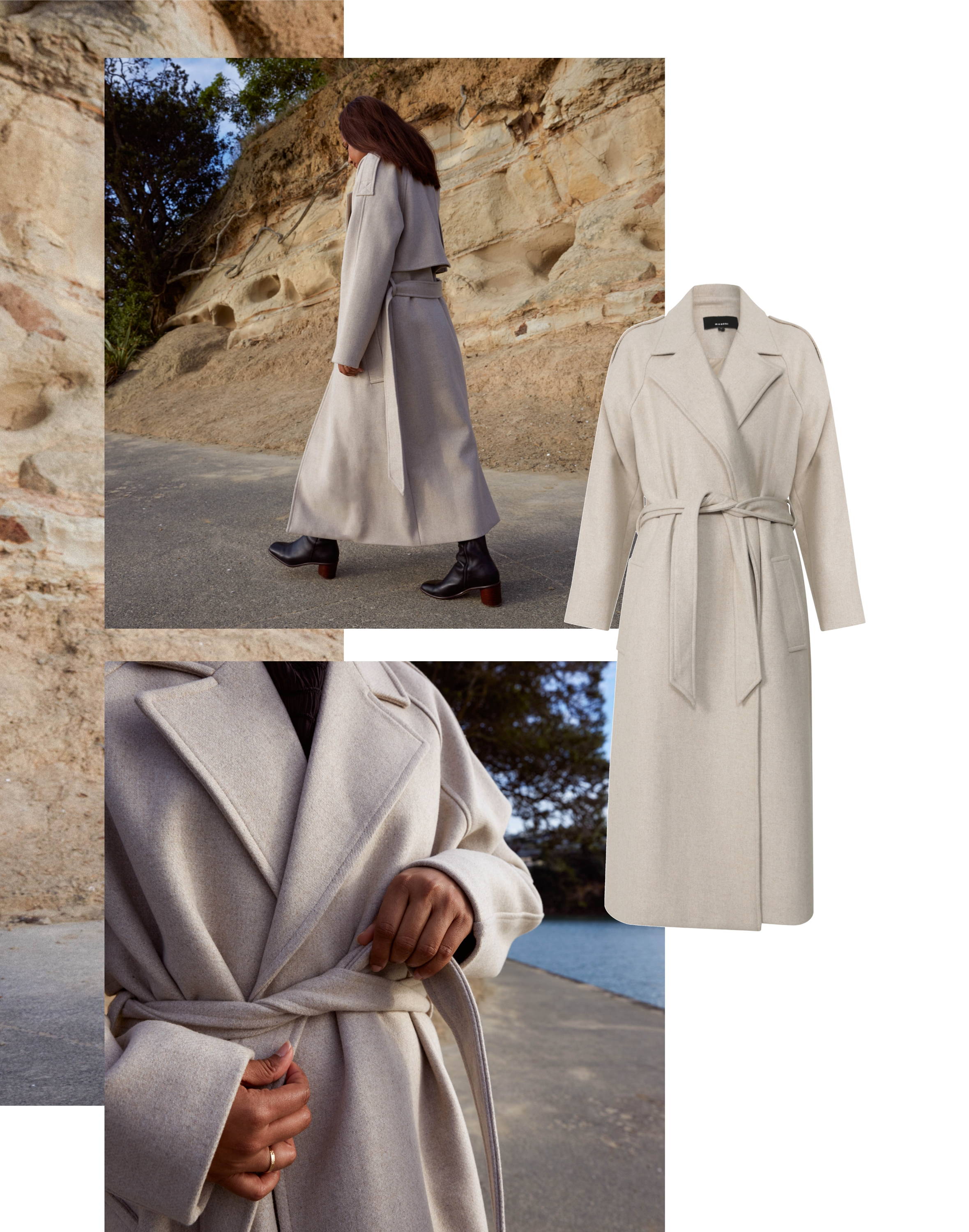 question eight
what are you reading, eating, listening to at the moment that we need to get onto?
reading -
i am currently reading consumed by aja barber. we are all definitely over-consumed and i know i am guilty of this too. this book is really informative and helps you change some of those habits. aja's writing style is relaxed and doesn't feel pretentious which makes it a really enjoyable read
eating-
i love dining at ada, prego and andiamo. at home, we do woop meals and farro ready-to-cook meals for the rest of the week. makes it super easy for our busy lifestyle